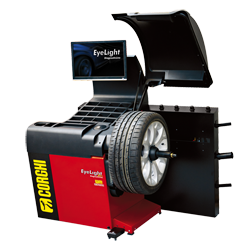 New EyeLight Plus guarantees high productivity and high profitability.
Launch and diagnosis times have improved by 40% compared to the previous version.
Touchscreen & Contactless, automatic, quick and works without touching the wheel.
The company could modify the characteristics of the products anytime.
Corghi Usa Inc.
6067 Schumacher Park Dr
West Chester, OH 45069
Tel:
Local number (513) 874-5958 , Toll free 1-800-260-0968
The manufacturer reserves the right to modify the characteristics of its products at any time.