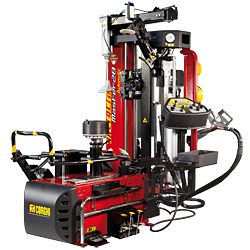 Artiglio Master 28"
The perfect synthesis
- NEVER TOUCH THE RIM, during any of the work phases;
- cancel any tension on the tire during the demounting/mounting phases.
This is the difference between us and the rest.
The company could modify the characteristics of the products anytime.
Corghi Usa Inc.
6067 Schumacher Park Dr
West Chester, OH 45069
Tel:
Local number (513) 874-5958 , Toll free 1-800-260-0968
The manufacturer reserves the right to modify the characteristics of its products at any time.