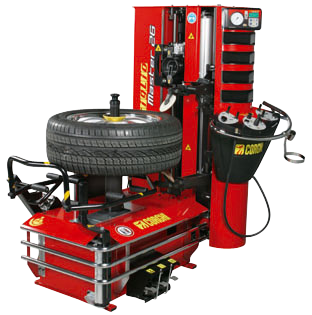 ARTIGLIO MASTER marks a new frontier in the world of tire changers because it eliminates the lever, physical effort, and the precaution and worry about damaging expensive wheels and tires.
The unit's operation is based on a completely new principle, including electronic wheel diameter selection with automatic tool positioning, wheel lifter for loading and unloading the wheel and automatic tool head for leverless mounting/demounting.



The company could modify the characteristics of the products anytime.
Corghi Usa Inc.
6067 Schumacher Park Dr
West Chester, OH 45069
Tel:
Local number (513) 874-5958 , Toll free 1-800-260-0968
The manufacturer reserves the right to modify the characteristics of its products at any time.