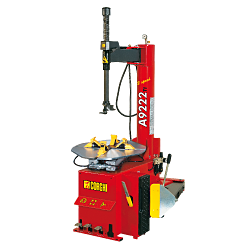 State-of-the-art technology and high-quality mechanical components provide the reliability and userfriendliness that is the Corghi trademark.
This tire changer with its simple, attractive design is easy to use and guarantees top performance, even in the most demanding applications. Add our bead presser Power Assist Unit and you have unmatched capability in its class
The company could modify the characteristics of the products anytime.
Corghi Usa Inc.
6067 Schumacher Park Dr
West Chester, OH 45069
Tel:
Local number (513) 874-5958 , Toll free 1-800-260-0968
The manufacturer reserves the right to modify the characteristics of its products at any time.